Pentax K-3 Mark III Camera Body (Black)
Pentax K-3 Mark III Camera Body (Black)
Pentax K-3 Mark III Camera Body (Black)
Pentax K-3 Mark III Camera Body (Black)
Pentax K-3 Mark III Camera Body (Black)
Pentax K-3 Mark III Camera Body (Black)
Pentax K-3 Mark III Camera Body (Black)
Pentax K-3 Mark III Camera Body (Black)
Pentax K-3 Mark III Camera Body (Black)
Pentax K-3 Mark III Camera Body (Black)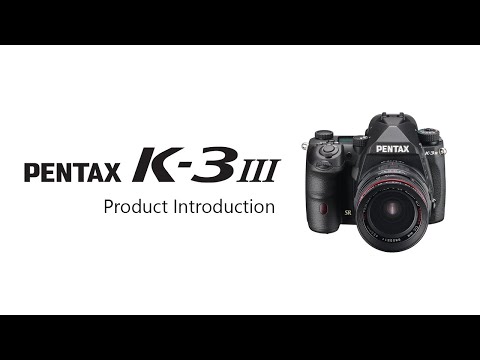 Pentax K-3 Mark III Camera Body (Black)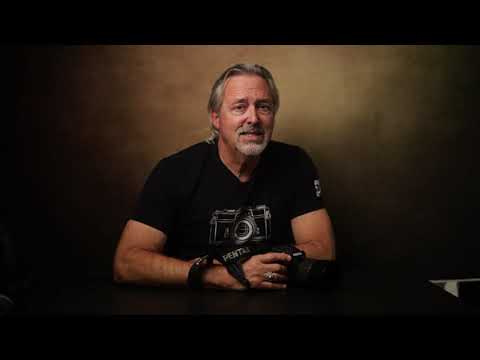 Product highlights:
25.73MP back-illuminated CMOS image sensor
PRIME V imaging engine
Pentaprism Finder viewfinder with 1.05x
11 fps continuous shooting with AF.C
4K-resolution movie recording at 30 fps
3.2-inch LCD monitor with touch-screen control
Bluetooth and Wireless LAN connection
SAFOX 13 phase-matching AF sensor module
DR II (Dust Removal II) mechanism
Night Vision LCD Display function
Starting at $154/mo or 0% APR.
---
---
---
Need help deciding?
Contact us right now!
Call or chat with one of our experts.
In the box
Pentax K-3 Mark III Camera Body (Black)
Pentax K-3 Mark III Camera Body (Black)
Rechargeable-Ion Battery (D-LI90(E))
USB Power Adapter (AC-U2)
Powe Plug
USB Cable (I-USB166)
Finder Cap for ME
Pentax Strap (P O-ST162)
Eyecup
Hotshoe Cover FK
Body Mount Cap KII
Synchro Terminal 2P Cap
Pentax K-1 Triangular Ring
Pentax K-1 Protective Cover
Battery Grip Connector Cover
Pentax K-3 Mark III Camera Body (Black)
The K-3 Mark III is built on the Pentax legacy, utilizing a back-illuminated CMOS image sensor delivering approximately 25.73 effective megapixels. This sensor coupled with an AA (anti-aliasing)-filter-free optical design helps produce super-high-resolution images. The camera comes with a newly-developed, high-performance PRIME V imaging engine and accelerator unit that delivers outstanding images with minimal noise while retaining high-resolution reproduction at all sensitivities — even when shooting in super-low or super-high range. By greatly improving the noise-reduction performance at high-sensitivity ranges, it boasts a top sensitivity of ISO 1600000 to extend the range of scenes that can be photographed. A super-bright optical viewfinder offers nearly 100% field of view and up to 1.05x magnification. Plus, a high-definition 3.2-inch touch-screen LCD monitor helps improve the camera's efficiency and operability. The Pentax K-3 Mark III features a high-performance, five-axis shake-reduction (SR) system that compensates for shakes providing blur-free images.
4K Movie Recording
The Pentax K-3 Mark III captures 4K-resolution movie clips at 30p/24p frame rate or Full HD movie clips at 60p/30p/24p frame rate in the H-264 recording format. It has a stereo microphone input terminal and headset terminal that lets you manually set the audio recording level and monitor the sound pressure level for microphone input.
SAFOX 13 Autofocus System with 101 Focus Sensors
The Pentax K-3 Mark III features a SAFOX 13 phase-matching AF sensor module for high-precision autofocus operations. This module uses 101 focus sensors, 25 of which are cross-type sensors positioned in the middle. These sensors ensure pinpoint focus on the subject at minimum brightness levels as low as -4 EV. An AF point selector lever lets you select the desired focus point more intuitively (up to 41 points). The camera also features a high-capacity RGBIr image sensor with approximately 307,000 pixels and an image-tracking algorithm that helps accurately track moving subjects that are at varying speed or in an irregular motion.
Real-Time Scene Analysis System
Supported by the combination of a high-density RGBIr image sensor and the high-performance PRIME V imaging engine, the Pentax Real-time Scene Analysis System quickly detects the subject's face and eyes using advanced image recognition technology and later makes real-time analysis of their movement. This feature helps the camera in optimizing exposure settings and improving autofocusing accuracy. The Pentax K-3 Mark III adopts Deep Learning that ensures more accurate subject detection and more reliable scene judgment.
Built-In Shake-Reduction Mechanism
The built-in SR II shake-reduction mechanism reduces camera shake to deliver sharp, blur-free images. This five-axis mechanism compensates for camera shake caused by pitch and yaw, horizontal and vertical shift, and roll. It offers effective compensation of approximately 5.5 shutter steps. Plus, the SR II shake-reduction mechanism also provides a new Panning mode for capturing sharp, clear images of slow-moving subjects.
High-Speed Continuous Shooting at 12 ips
Combination of a mirror-driving mechanism that ensures high-speed, high-accuracy control of the mirror and shutter mechanisms, and a high-performance PRIME V imaging engine that allows for high-speed data transmission results in high-speed drive continuous shooting. The Pentax K-3 Mark III supports high-speed continuous shooting at approximately 12 images per second in the AF.S mode or approximately 11 images per second in the AF.C mode.
Optical Viewfinder with Nearly 100% Field of View
The camera features an optical viewfinder that offers a nearly 100-percent field of view and up to 1.05x magnification. The viewfinder has a high refraction glass prism that ensures comfortable viewing with a wide field of view equivalent to that of a full-frame SLR. Using a distortion-correcting optical element and optimizing the lens coatings delivers a clear, true-to-life viewfinder image free of distortion.
LCD Monitor with Intuitive Touch-Screen Control
The Pentax K-3 Mark III comes with a high-definition, 3.2-inch LCD monitor with approximately 1,620,000 pixels. Touch-screen control allows for the intuitive operation of functions, including menu selection and image zooming during playback. Plus, its air-gapless construction effectively reduces reflections and the dispersion of light for improved visibility when shooting outdoors. The viewfinder eyepiece is designed to protrude away from the LCD screen so that your nose does not contact the camera body. Just below the eyepiece is an eye sensor that turns off the monitor the moment you look into the viewfinder.
Dustproof, Weather-Resistant Construction
The Pentax K-3 Mark III camera's top, bottom, front and rear panels are all made of lightweight, high-rigidity magnesium alloy. It is backed by a dustproof, weather-resistant construction featuring special seals on the camera body. The camera is designed to be extremely durable and dependable even in harsh environmental conditions and can stably operate at -10-degree-C. It also features a durable, dependable shutter unit to perfectly match the camera's rugged body for worry-free shooting at any location.
Ratings and reviews
Pentax K-3 Mark III Camera Body (Black)
Pentax K-3 Mark III Camera Body (Black)
---