Westcott Optical Spot by Lindsay Adler (Bowens)
Westcott Optical Spot by Lindsay Adler (Bowens)
Westcott Optical Spot by Lindsay Adler (Bowens)
Westcott Optical Spot by Lindsay Adler (Bowens)
Westcott Optical Spot by Lindsay Adler (Bowens)
Westcott Optical Spot by Lindsay Adler (FJ400, Bowens S-Type, Godox)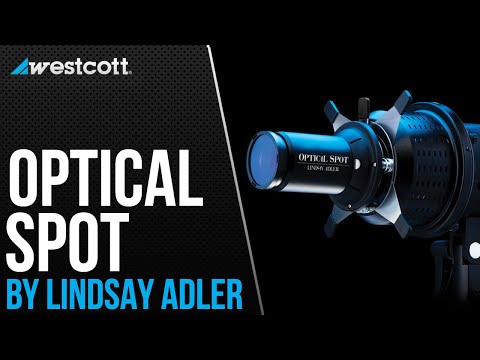 Westcott Optical Spot by Lindsay Adler (FJ400, Bowens S-Type, Godox)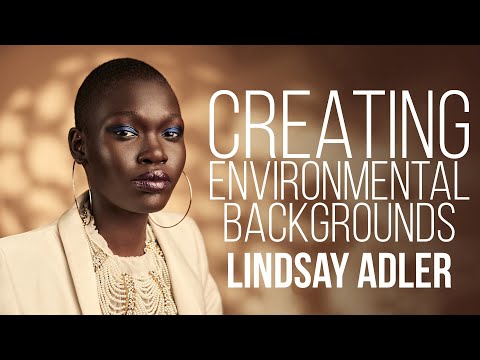 Product highlights:
Creates precise, controlled, and creative lighting
Ideal for selective lighting, dramatic special effects and more
Focusable lens projects a sharp-edged circle of light
No discoloration or halo effect
Adjustable metal leaves
5 gel filters with gel clip
8 gobo designs
Attaches to a compatible light source
Rated for 100W COBs and 600Ws strobe
Starting at $46/mo or 0% APR.
---
---
---
Need help deciding?
Contact us right now!
Call or chat with one of our experts.
In the box
Westcott Optical Spot by Lindsay Adler (FJ400, Bowens S-Type, Godox)
Westcott Optical Spot by Lindsay Adler (Bowens)
Optical Spot Body
Optical Spot Lens with Cap (150mm f/3.5)
Optical Spot Lens Case
Optical Spot Gobos (8-Pack)
Optical Spot Gobo Holder
Optical Spot Gobo Storage Case
Optical Spot Gels (5-Pack)
Optical Spot Gel Ring
Optical Spot Light Mount (FJ400, Bowens, Godox)
Optical Spot Travel Case
1 -Year Warranty
Westcott Optical Spot by Lindsay Adler (FJ400, Bowens S-Type, Godox)
A Fresh Lighting Approach with Endless Creative Options
The Westcott Optical Spot and included accessories, designed by Lindsay Adler, are ideal for creating selective lighting, dramatic special effects, subtle textures, and creative patterns on any subject, surface, or background with precise focusing and control.
Versatile Accessories & Video by Lindsay Adler
This versatile light modifier includes an Optical Spot, 150mm f/3.5 EF focusing lens with case, 8 gobo designs with holder and case, 5 color gels and gel ring clip, light mount, and travel case. An exclusive 40-minute video with Lindsay Adler's Top 5 Uses of the Optical Spot is also included free with purchase!
Control the Focus & Shape of Your Light
The included high-quality 150mm f/3.5 EF lens projects a sharp-edged circle of light without discoloration or halo effect that can be focused or defocused for complete control. The Optical Spot includes four built-in adjustable metal leaves for creating precise shapes and slices of light on your subject or background.
Project Colors & Patterns on Your Subject or Surface
Create subtle or dramatic effects with the 8 gobo designs that project focusable images or patterns of light onto a surface or subject. Combine with a gel filter for adding color to your scene or model. Extension packs are available with a variety of gobos patterns and color gels options.
Expand the Potential of a Strobe or Constant Light
The Westcott Optical Spot can be used with a constant light or studio strobe, giving it the versatility to be used for stills or videos. The spot easily attaches to the front of a compatible light source using the included light mount. It's rated for use with up to 100W COB LEDs and 600Ws strobes with an LED or COB modeling lamp, or with the modeling lamp removed. It has a max heat rating of 248-degrees F (120-degrees C)
Designed by Lindsay Adler
Fashion and portrait photographer Lindsay Adler has risen to the top of her industry as both a photographer and educator. Based in New York City, her imagery has appeared in many prestigious publications. As a photographic educator, she is one of the most sought-after speakers internationally.
Her client list features a range of advertising agencies, celebrities, cosmetics brands. A clean, bold, and graphic style has become the hallmark of her work, including the use of the Optical Spot. She is honored to have been named a Canon Explorer of Light and the Rangefinder Icon of the Year
Ratings and reviews
Westcott Optical Spot by Lindsay Adler (FJ400, Bowens S-Type, Godox)
Westcott Optical Spot by Lindsay Adler (FJ400, Bowens S-Type, Godox)
---