Westcott Wrinkle-Resistant Backdrop (Chroma-Key Green, 9' x 10') wrinkle-resistant green screen
Westcott Wrinkle-Resistant Backdrop (Chroma-Key Green, 9' x 10') pole pocket and grommet for easy hanging
Westcott Wrinkle-Resistant Backdrop (Chroma-Key Green, 9' x 10')
Westcott Wrinkle-Resistant Backdrop (Chroma-Key Green, 9' x 10')
Westcott Wrinkle-Resistant Backdrop (Chroma-Key Green, 9' x 10') machine washable
Westcott Wrinkle-Resistant Backdrop (Chroma-Key Green, 9' x 10')
Westcott Wrinkle-Resistant Backdrop (Chroma-Key Green, 9' x 10')
Westcott Wrinkle-Resistant Backdrop (Chroma-Key Green, 9' x 10')
Westcott Wrinkle-Resistant Backdrop (Chroma-Key Green, 9' x 10')
Westcott Wrinkle-Resistant Backdrop (Chroma-Key Green, 9' x 10')
Westcott Wrinkle-Resistant Backdrop (Green Screen, 9' x 10')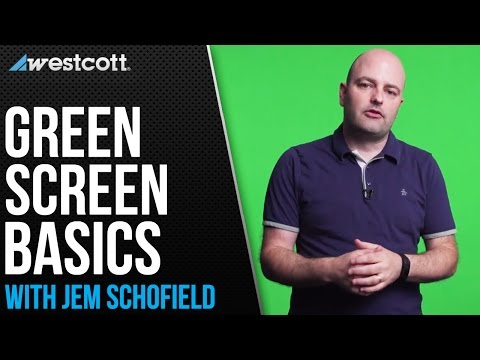 Product highlights:
Wrinkle-resistant heavy-duty fabric
Matte fabric ensures no reflections
Perfect for high-key images
Pole pocket and grommets for easy hanging
Machine-washable
Pay over time for orders over $300 with Affirm.
---
---
---
Need help deciding?
Contact us right now!
Call or chat with one of our experts.
In the box
Westcott Wrinkle-Resistant Backdrop (Green Screen, 9' x 10')
Westcott Wrinkle-Resistant Backdrop (Green Screen, 9' x 10')
Westcott Wrinkle-Resistant Backdrop (Green Screen, 9' x 10')
Backdrops, floordrops and studio systems set the scene for brilliant portraits. Westcott provides a variety of Chroma-Key backdrop and kit options for photo and video. For professional results and streamlined post-production, their Chroma Key Backdrops are custom manufactured for the ideal fabric shades of blue and green.
The Most Convenient Backdrops Available
Westcott's Wrinkle-Resistant Backdrops are constructed with an innovative fabric that provides a multitude of benefits. Whether you are shooting high-end editorials or high school seniors, Wrinkle-Resistant Backdrops will withstand whatever shooting situation you encounter.
Truly Wrinkle-Resistant
Say goodbye to high-maintenance backdrops for good. These Wrinkle-Resistant Backdrops are truly wrinkle-resistant and can be stretched easily for a taut, sweeping, and seamless appearance.
Reflection-Free
This uniquely blended matte-polyester fabric is reflection-resistant for effortless lighting in the studio.
Designed for the Working Photographer
Wrinkle-Resistant backdrops are thick and durable, yet lightweight for easy suspension and travel. Designed to withstand years of use in busy studios or on-the-go, Wrinkle-Resistant Backdrops are machine washable for quick cleaning.
Vast Coverage
Westcott Wrinkle-Resistant Backdrops are sized in large 9' x 10' and 9' x 20' options, as well as 5' x 7' for use with the X-Drop System. Whether you're shooting a group, close-up beauty, or a small family, there is a Wrinkle-Resistant Backdrop sized to fit your needs.
Universal Mounting Options
Each 9' x 10' and 9' x 20' Wrinkle-Resistant Backdrop includes a 2-inch pole pocket for use with any standard backdrop support system and mounting grommets for wall mounting.
Ratings and reviews
Westcott Wrinkle-Resistant Backdrop (Green Screen, 9' x 10')
Westcott Wrinkle-Resistant Backdrop (Green Screen, 9' x 10')
---