he TL120 gives freedom to shaping the visual impacts in any forms, try these stylish tube-shaped lights to draw the scene you want!
374542b6a5c46933daef9431c74b5a8733efc74ab6717cfb84a6fbf246a64f1a-27a8e30e89c21a00.jpg
e16c2270a33ff24d1715d973e80c0933a392e978a15c6014555dadf56cc84044-f582222a226436be.jpg
75e9afa74305ca477dba42ba974b42efa47c210596c8a5cfbea6e5482defad15-f56c559005af3636.jpg
e4c27614c15084417a82fdda440cb6c2f6f441183146a1a18f01fd46f616ffbc-17efc13fbf501a05.jpg
fe65ee543d1a65625aea6a975da414bf805734ab96eeb66ce99b903332aa925c-f2140984b9894ec0.jpg
e9a6541377252e132e8102a49bbfc12b9580671af73c3ecb67b28d2445bd45b8-07533a7018d16b8f.jpg
74036e0f05bdf16cf983c8dec07ece3f373a83b79f93c820ce63cffd7ba74d27-6edfaa4e21e98780.jpg
4c56efdb9846ffe06cc6c4919b6ad03cc2a97bad403e4f274efee0cafc7b2bbe-d2b39cdad7904f2e.jpg
c5281dfec5615e72ebc46fa9831b339c252ba297da7f3b141cb40b9d3609c684-91f8881d8f65a9c2.jpg
d96fb29bf75a6d39f08685a960454f55dbb0104ed9dbb01b0d24d1cc077698b1-28aa0ca45707f196.jpg
19c19b43d6abb05ecf5734049e89c9439edf6b065c5dfb6f7b4cce5cc7d61539-59d2a22d4998e491.jpg
f522c1c70f87d1d9101f701510352818aa0ae5fbd952b29f2c02d64f353c774e-7efefa4f8d158b0a.jpg
8f8ee1c3e9c403a6b9e442025a1ec26bc814d28cbe88c14c7f8a08e28bbe2fa5-a09e5797dd74536d.jpg
70f78bdc118b242889990e00815619af7e32f72715102ffa4deecf8e86bba9f7-0b8ca6c6b406733a.jpg
Godox TL120 Four Light Kit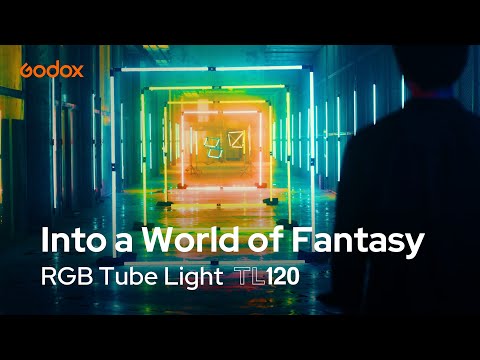 Godox TL120 Four Light Kit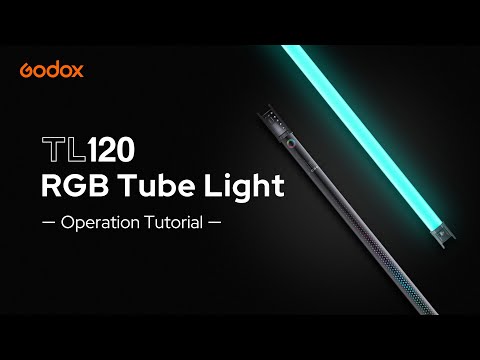 Product highlights:
Four Light Kit with Carrying Bag
Bigger Wider Lighting at 117cm
Easily set up and shape your lighting
Easily set and the moods and tones of the scene
Works with the Godox Light App
Can be used with RC-R9 remote and DMX controller
Clear ready screen and controls
Battery lasts over 150 minutes
Starting at $118/mo or 0% APR.
---
---
---
Need help deciding?
Contact us right now!
Call or chat with one of our experts.
In the box
Godox TL120 Four Light Kit
Godox TL120 Four Light Kit with Carrying Bag
4 x Light Body
8 x Clip
4 x 5m Power Cord
8 x Steel Cable
4 x Adapter
4 x Adapter Holder
4 x RJ45 Cables
1 x Remote Control (RJ-R9)
1 x Carry Case (CB47)
Godox TL120 Four Light Kit
Struggle with a shot that fails to display your imagination or desire for more power to ignite your viewers? You can always find better answers on lights. The TL120 gives freedom to shaping the visual impacts in any form, try these stylish tube-shaped lights to draw the scene you want! This bundle is the TL120 Four Light Kit, which includes its own carrying bag, set to hold lights, and all the accessories.
Dream Bigger, Light Wider
A world of liberal lighting is telling greater possibility with the joining of longer and more powerful TL120. It achieves a length of 117cm (46 inches). Time to bring your creative ideas into next-level production.
See the Depth
Simple, elegant tube shape makes them perfect for structuring spatial depth on screen. Invite your viewers to be immersed in the passion and vigor of your thoughts.
Colors Splashing Visual Explosion
Get access to full feature settings on RGB, HIS, CCT, Gel and FX. With just one tap on the App, you can create an exciting collision of colors, adding rich dynamics and visual power to build your scene to a rousing climax.
Imagination in Shape
What's great with the TL series is that they can be everywhere, in many forms. Use some as glaring background practicals, to sketch beautiful rims by a single set or to even created powerful arrays by stacking tubes, you may spend a day just investigating the limitless ways on how they show up.
Into a World of Fantasy
The moment you light the scene, moods and tones are totally under the control of light at your will. Whether it be a dazzling cyberpunk space or fantasy world doing whatever you want.
Control in a System
Don't let wires and tiresome operations wear you down willpower. TL120 can be easily controlled on the Godox Light App, RC-R9 remote, or the DMX controller.
Well Communicated Light
Spend a few minutes with the TL120 and you will know how to work with it. With a clear reading screen and easy function settings, TL120 ensures smooth usage and speedy adjustments.
Long-lasting Brightness
Built-in battery lasts more than 150 minutes, even at full power output, providing strong reliability for your exciting production that shouldn't be interrupted midway.
Ratings and reviews
Godox TL120 Four Light Kit
Godox TL120 Four Light Kit
---