Panasonic LUMIX ZS100 Digital Camera (Black) with 32GB SD Card and Accessory Bundle
a5561553c471dda675051eb95033eb6ea1acfd1d1ac624a9439f0c3b38979f85-4770ccd72cea056d.jpg
Panasonic Lumix DMC-ZS100 Digital Camera (Black)
6dfb264395b930ce2cb2ffaa6f3e6af8f630a96168b0cff19da1c2c216f4b627-641dcdc04f72480f.jpg
9eb97921ab76df7d92f9d864530da4626217274ce880a9eaeb7b1c719d94c6b5-b8558c94f870cd7e.jpg
SanDisk 32GB Extreme PRO SDHC UHS-I Memory Card (SDSDXXG-032G-GN4IN)
HDMI Standard to Micro Cable
Panasonic Lumix DMC-ZS100 Digital Camera (Black)
Panasonic Lumix DMC-ZS100 Digital Camera (Black)
Panasonic Lumix DMC-ZS100 Digital Camera (Black)
Panasonic Lumix DMC-ZS100 Digital Camera (Black)
Panasonic Lumix DMC-ZS100 Digital Camera (Black)
Panasonic LUMIX ZS100 Digital Camera (Black) with 32GB SD Card and Accessory Bundle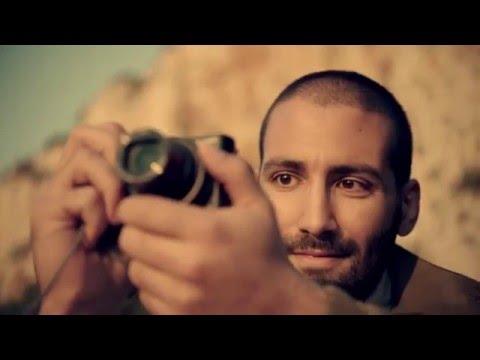 Product highlights:
20.1MP 1-inch high-sensitivity MOS sensor
Venus Engine image processor
25-250mm (35mm equivalent)
1,166k-dot Live View finder
3-inch 1.04m-Dot touchscreen LCD monitor
4K 3840 x 2160 video at 30p/24p
High speed auto-focusing with DFD technology
4k photo and video mode
Low light auto-focus for precision
Includes Leica DC Vario-Elmarit 10x zoom lens
Starting at $46/mo or 0% APR.
---
---
---
Need help deciding?
Contact us right now!
Call or chat with one of our experts.
In the box
Panasonic LUMIX ZS100 20.1MP 4K Digital Camera (Black)
Panasonic LUMIX ZS100 Digital Camera (Black)
Battery Pack
AC Adapter
USB Cable
Hand Strap
Corel Software Bundle of 4 Softwares OEM Photo, Video, and Art Software Suite
Corel PaintShop Pro 2022
Corel AfterShot Pro 3
Corel VideoStudio SE 2020
Corel Painter Essentials 7
Focus Camera Advanced Point and Shoot Accessory Bundle
Focus Medium Gadget Case
Focus Lens Cleaning Pen
Focus 5 Piece Digital Camera Accessory Kit
Focus All In One High Speed USB 2.0 Card Reader
Focus Professional Wrist Grip Strap for Digital & Film SLR Cameras
SanDisk 64GB Extreme PRO 200MB/s SDXC UHS-I Memory Card
SanDisk 64GB Extreme PRO 200MB/s SDXC UHS-I Memory Card
Limited Lifetime Warranty
Wasabi Power Battery (2-Pack) and Dual USB Charger for Panasonic DMW-BLG10
Wasabi Power Battery (2-Pack) and Dual USB Charger for Panasonic DMW-BLG10
3-Year Manufacturer Limited Warranty
HDMI Standard to Micro Cable
Panasonic LUMIX ZS100 Digital Camera (Black) with 32GB SD Card and Accessory Bundle
Engineered with passion, the LUMIX 4K Digital Camera from Panasonic is a versatile, pocket-sized portable camera designed especially for photographers and videographers on the move. It features a large 1-inch sensor, 20 megapixels which helps in delivering brighter and colorful photos with fewer image artifacts. The ZS100 is also characterized by its intuitive physical design and inclusion of both an electronic viewfinder and rear LCD screen. This bundle from Focus Camera includes Panasonic LUMIX ZS100 Digital Camera (Black), Focus Advanced Point and Shoot Accessory Bundle, HDMI Standard to Micro Cable, SanDisk 32GB Extreme PRO SDHC UHS-I Memory Card, Koah PRO Panasonic DMW-BLG10 Rechargeable Replacement 1100mAh Li-Ion Battery, The Corel Photo, Video, and Art Suite v.3.0.
Panasonic LUMIX ZS100 20.1MP 4K Digital Camera (Black)
When you just can't get closer, the powerful 10x optical zoom of the Panasonic LUMIX ZS100 helps you get the shot. Featuring a world-famous LEICA DC Vario-Elmarit lens, its powerful zoom offers incredible flexibility, ranging from 25mm-250mm (35mm camera equivalent).
Small Size, Big Adventure
The LUMIX ZS100 has been designed with power and function in perfect balance. A crystal-clear LEICA zoom lens accompanies a stylish pocket-sized shape.
Shoot Now, Focus Later
Imagine being able to decide exactly what you want in focus, even after you've taken the photo. The Post Focus function on the LUMIX ZS100 gives you the power to do just that. Simply capture the scene, review the image and touch the part of the 4K PHOTO you'd like to be pin sharp. It's simple, stunning and all inside the LUMIX ZS100.
See It All with High-precision LVF
Sometimes, harsh sunlight makes even the brightest camera screens difficult to see. The LUMIX ZS100 features a 0.2-inch 1,166K-dot LVF (Live View Finder) which automatically turns on when you lift the camera to your eye, so you can see every detail and capture the shot you're looking for.
RAW Data Development in Camera
The LUMIX ZS100 can shoot images in RAW-format and even develop them inside the camera, to adjust the following settings: Color Space Setting (sRGB / AdobeRGB), White Balance, Exposure Compensation, Photo Style, Intelligent D-range Control, Contrast, Highlight / Shadow, Saturation, Noise Reduction, Intelligent Resolution, Sharpness.
Capture Day and Night
Just because the sun goes down, doesn't mean your camera has to as well. Keep capturing into the night, with the powerful, large, high-sensitivity 1-inch 20.1-megapixel MOS sensor of the ZS100. More detail, more color and more clarity, even in low light.
Advanced Image Processor Venus Engine
LUMIX ZS100 incorporates the same Venus Engine as the LUMIX high-end system cameras. It enables high quality image capture and high speed signal processing required for 4K video recording. Integrating superior noise reduction systems, LUMIX ZS100 enables shooting at maximum ISO12800 / Extended ISO25600. Sensitivity, gradation performance, resolution and color reproduction are dramatically improved to achieve even higher picture quality.
Light Composition
Light Composition function synthesizes the images by choosing and saving a brighter pixel. This makes it possible to produce more luxurious, dramatic image of situations such as fireworks or night scenery in camera with ease.
4K Live Cropping
4K Live Cropping enables unique video expressions that were previously difficult to record. Only the recording frame moves while the camera maintains a fixed position. This allows stable panning, and lets you zoom in on a subject that is not in the image's center position.
High Speed Auto-Focusing
Panasonic's Depth From Defocus (DFD) Auto Focus (AF) technology instantly calculates the distance between the items inside the frame and drives the focus of the lens in one fast, continuous movement. This system results in faster AF speeds up to 0.1 seconds and a burst shooting speed with AFC of 6 fps. It also increases the stability of continuous focusing when shooting video.
Focusing in Low Light Conditions with Star Light AF
Low Light Auto Focus makes it possible to set focus on the subject more precisely in such as moonlight even without AF assist lamp. Furthermore, the LUMIX ZS100 newly integrates the Starlight AF to let you shoot a star in the night sky with auto focus by accurate calculation of the contrast value in a smaller AF zone.
Corel Software Bundle of 4 Softwares OEM Photo, Video, and Art Software Suite
The Corel Photo Video Art Suite is an essential software bundle for photo and video editing. This versatile kit will improve your visual communication, digital storytelling, and photo editing results.
Corel PaintShop Pro 2022
From one-click fixes to advanced photo editing, PaintShop Pro 2022 makes it all happen faster with AI-powered features and time-saving enhancements. Imagined for all skill levels and designed with multiple workspaces, you will find it easy to navigate and accomplish whatever photo task you need. Complete your visual story with a collection of graphic design tools to paint, draw, add text, or build composites with layers and masks. A positive experience from start to finish, you can produce results that are as unique as your images.
Frame Tool
Place images and objects into shapes quickly and easily. Designed to accelerate the creation of digital layouts, work with a variety of frame shapes and sizes to achieve the desired look. Draw frames to use as handy placeholders or draw frames over a selected object or images for a polished result.
AI Background Replacement
Seamlessly replace the background of an image to experiment with different scenes, and color schemes, or create a fantasy land of your own.
AI Portrait Mode
Add a complimentary depth of field effect to the background of your image for professional-looking portraits or group shots guaranteed to stand out.
Enhanced AI Style Transfer
Apply even more artistic effects to your images with new Color Match and Smooth Image sliders.
Color Match
Balance and control the colors in your stylized image.
Smooth Image
Control the level of detail and texture in your stylized image.
Enhanced Usability
The Welcome screen has been enhanced with you in mind, offering a helpful new Workspace tab and built-in tutorials and learning content to help you master the product with ease. An improved design and new thumbnail previews for recent files promote intuitive navigation and a seamless experience.
Corel AfterShot Pro 3
Edit faster, deliver higher quality images sooner, and get back behind the camera where you belong with Corel AfterShot Pro 3. Brand and protect your work with new Watermarking. Enhanced Highlight Recovery, including a range control, helps you regain more detail in overexposed images. Save editing time with new Blemish Remover tools, comprehensive batch processing, and a new Image Preset Library; after all, time is money. Protect and promote your work with versatile Watermarking features. Deter unauthorized copying, brand your photos with your logo or contact info, or add text and graphics.
Corel Painter Essentials 7
Start your creative journey with Painter Essentials 7, the best paint program for beginners to explore and expand their artistic curiosity using impressive, easy-to-learn tools. Produce incredible photo art with ease by converting your favorite photos into paintings using neural networking and the strength of Painter's brush engine! Choose from an impressive range of AI styles for photo painting, including Bold Watercolor, Colored Pencil, Impressionist, Smooth Acrylic, Van Gogh, Watercolor Portrait, and Charcoal Drawing. Produce photo art with ease by converting your favorite photos into paintings using the leading-edge AI and SmartStroke technology in Painter Essentials 7. Choose from a wide range of auto-painting styles and, with one click, produce stunning results.
Corel VideoStudio SE 2020
Corel VideoStudio SE 2020 is a fun and easy video editing software designed to transform your photos and videos into stunning movies. This version has new additions such as new titles and creative content, streamlined editing tools, and new smart slideshow and video tools. This program has also been optimized for 4K displays. Both new and seasoned users will love the flexibility and customization that VideoStudio has to offer. Flip, zoom, spin, or whip between scenes with Seamless Transitions that add excitement and energy to your cuts. Just align similar colors or objects to create a smooth and artful transition between imagery. Choose from templated transitions for immediate results or dive in deeper and create custom Seamless Transitions.
Focus Camera Advanced Point and Shoot Accessory Bundle
Perfect for beginning photographers, the Focus advanced point and shoot accessory bundle has everything you need to get started on your photography journey. Keep your camera stored safely in the Focus medium gadget case. While shooting, make sure that your camera is secure with the Focus professional wrist grip strap. This case and strap will fit almost any digital and film SLR and point and shoot cameras. This camera kit will also help you protect your lenses from dirt and grime with the Focus lens cleaning pen. Lastly, after you're done shooting, easily transfer your photos with the Focus all-in-one high-speed USB 2.0 card reader.
SanDisk 64GB Extreme PRO 200MB/s SDXC UHS-I Memory Card
SanDisk's most powerful SD UHS-I memory card yet, the SanDisk 64GB Extreme Pro Memory Card delivers performance that elevates your creativity. With shot speeds of up to 140MB/s and UHS Speed Class 3 (U3) recording, you're ready to capture stunning high-resolution, stutter-free 4K UHD video. And, because your pace doesn't let up after the shots are in, it delivers up to 200MB/s transfer speeds for a faster postproduction workflow. Plus, it's built to withstand weather, water, shocks, and other less-than-ideal conditions so you can rest assured that it's good to go wherever your work takes you.
Improve Your Workflow Efficiency
With the innovative SanDisk QuickFlow Technology, this card optimizes performance for timesaving media offloads with quick transfer speeds up to 200MB/s. Pair it with the SanDisk Professional Pro-Reader SD and microSD to achieve maximum speeds (sold separately).
Shot Speeds Up To 140MB/s
With shot speeds up to 140MB/s this card is perfect for capturing the action as it happens, without missing a beat.
Perfect for 4K UHD Video
Sometimes speed is what you need. The SanDisk Extreme PRO SD UHS-I card delivers the performance to capture stunning, uninterrupted 4K UHD video.
Stunning Sequential Burst Mode Shots
Rated UHS Speed Class 3 (U3) and Video Speed Class 30 (V30), the SanDisk Extreme PRO SD UHS-I card lets you capture sequential burst mode shots without missing a beat.
Durability You Can Count On
It is built for and tested in harsh conditions. The SanDisk Extreme PRO SD UHS-I card is temperature-proof, waterproof, shock-proof, and X-ray-proof.
Recover Images You Accidentally Deleted
This card includes an offer for RescuePRO Deluxe 2-year data recovery software, which lets you restore images you accidentally deleted.
Wasabi Power Battery (2-Pack) and Dual USB Charger for Panasonic DMW-BLG10
Compatible with Panasonic cameras, this Wasabi Power Battery (2-Pack) and Dual USB Charger function as a pair of valuable accessories for frequent travelers and professionals. The charger allows you to charge two batteries at a time from any USB power source, while the batteries can be used for Panasonic DMW-BLE9, DMW-BLG10 and Panasonic LUMIX DMC-GF3, DMC-GF5, DMC-GF6, DMC-GX7, DMC-GX85, DMC-LX100, DMC-ZS60 and DMC-ZS100. Both the battery pack and charger meet or exceed OEM standards and are compact and durable enough for frequent use.
HDMI Standard to Micro Cable
Download or record any full HD video to your phone and watch it on your High Definition TV with a full 1080p resolution sound and quality. Features gold plated connectors for the best signal integrity and conductivity. Supports up to 1080p resolution and HD Dolby 7.1 and DTS-HD Master Audio.
Ratings and reviews
Panasonic LUMIX ZS100 Digital Camera (Black) with 32GB SD Card and Accessory Bundle
Panasonic LUMIX ZS100 Digital Camera (Black) with 32GB SD Card and Accessory Bundle
---